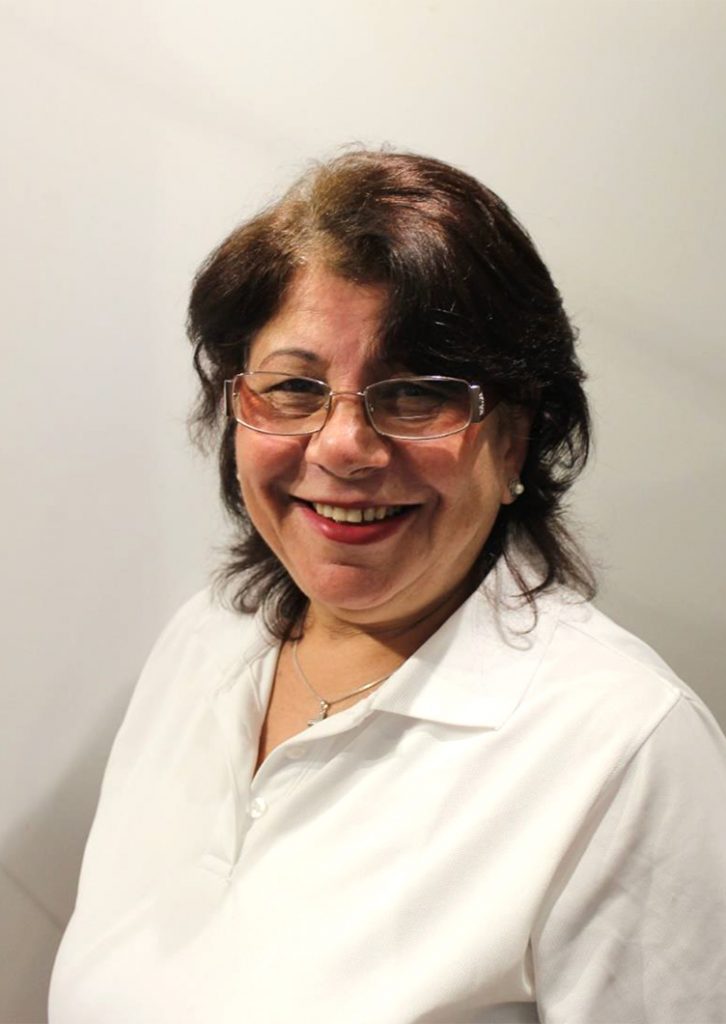 Profession: Massage Therapist

Qualifications: Dip. Massage Therapy

Language:  English, Arabic

Profile: 

Mary has been a Massage Therapist for over 25 years.  With each treatment, she will talk with clients about what they hope to achieve through each session.  During her tenure as a massage therapist, she expertise in the following:

Remediation massage;
Sports massage;
Trigger point therapy;
Deep tissue therapy;
Pregnancy massage;
Release Myofascial Technique;
Dry needling;
Treatments for stress reduction.

Mary offers her services to different clientele, including, health fund members, Corporate workplace massage as well as private patients.

During her spare time, Mary enjoys reading books and spending time with her family.